About Our Veterinary Hospitals
At both of our Long Island hospitals, our board-certified specialists and compassionate, experienced emergency veterinarians act as an extension of your primary care veterinarian.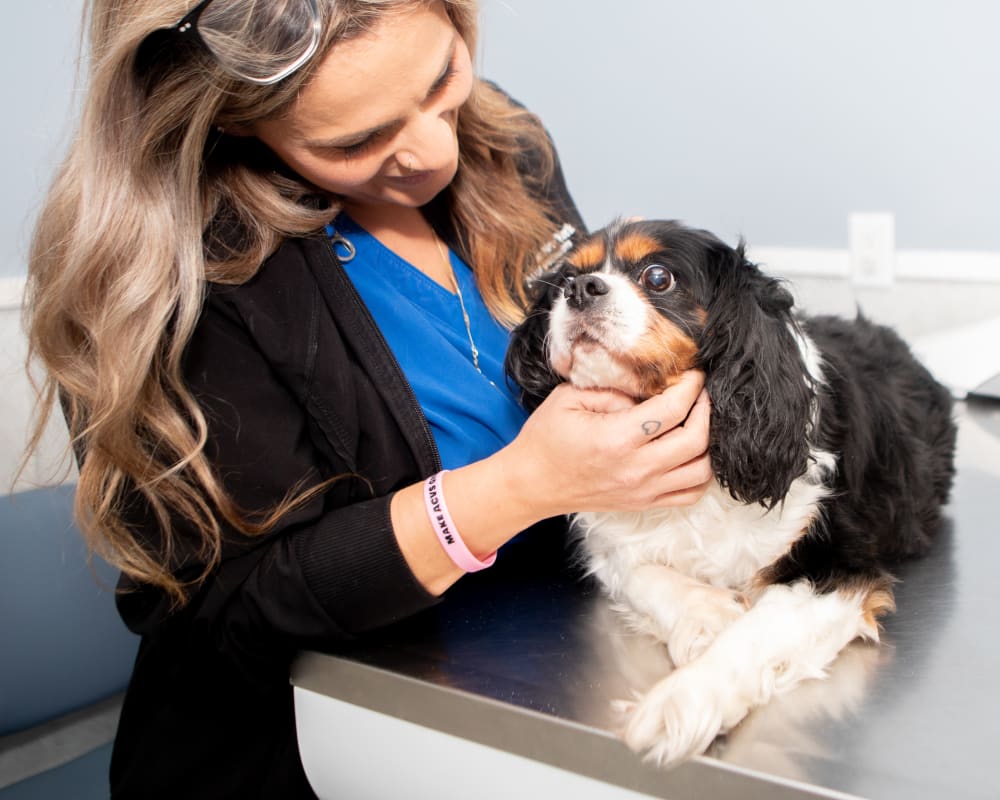 Board-Certified Veterinary Specialists
At our hospitals in Farmingdale and Bohemia on Long Island, we are here to meet your pet's emergency and specialty needs. We are the premier multi-specialty referral and emergency veterinary hospitals in Long Island.
Our highly qualified veterinarians and veterinary specialists practice in a wide range of specialties. Our people set our Long Island animal hospitals apart.
Our Specialists       Our Emergency Vets   
Specialized Veterinary Care
Our hospitals in Farmingdale and Bohemia are staffed by board-certified specialists in many areas of veterinary medicine, from cardiology to internal medicine, dermatology and more.
Emergency Care
We offer emergency services for cats and dogs on Long Island. We welcome patients from Suffolk County, Nassau County and beyond.
State-of-the-Art Facilities
Our facilities were specially designed to meet your pet's emergency and specialty needs. We use the latest in veterinary care to provide the most complete and outstanding service possible at our state-of-the-art hospitals.
What You'll Find At Our Hospitals
In-House Lab & Pharmacy 
Advanced Diagnostic Tools
Convenient Free Parking 
Convenient Location 
Fully-Equipped Facility 
Phone Call Appointment Reminders
Short Wait Times
Tour Our Hospitals
Take a tour of our Farmingdale and Bohemia locations by clicking through the photo gallery below.
Apply for CareCredit Financing
With CareCredit Financing, you can get your pet the veterinary care they need at Atlantic Coast New York Veterinary Specialists.