At our location in Bohemia, we offer on-site MRI services for Long Island cats and dogs.
MRI (Magnetic Resonance Imaging)
MRI uses a powerful magnetic field, radio waves and a computer to produce detailed pictures of your pet's organs, soft tissues, and other internal body structures.
The images can then be examined by our specialist either on a computer monitor or a print out. We use these images to provide you with an accurate diagnosis and treatment plan for your cat or dog's medical issues.
At Atlantic Coast New York Veterinary Specialists, we use our GE 12x MRI to help your pet's long-term health and well-being.
Neurology & Neurosurgery
Our board-certified veterinary neurologist commonly uses our high definition MRI scanner to diagnose and treat multiple disorders of the brain, spinal cord, muscles and nerves of animals on Long Island.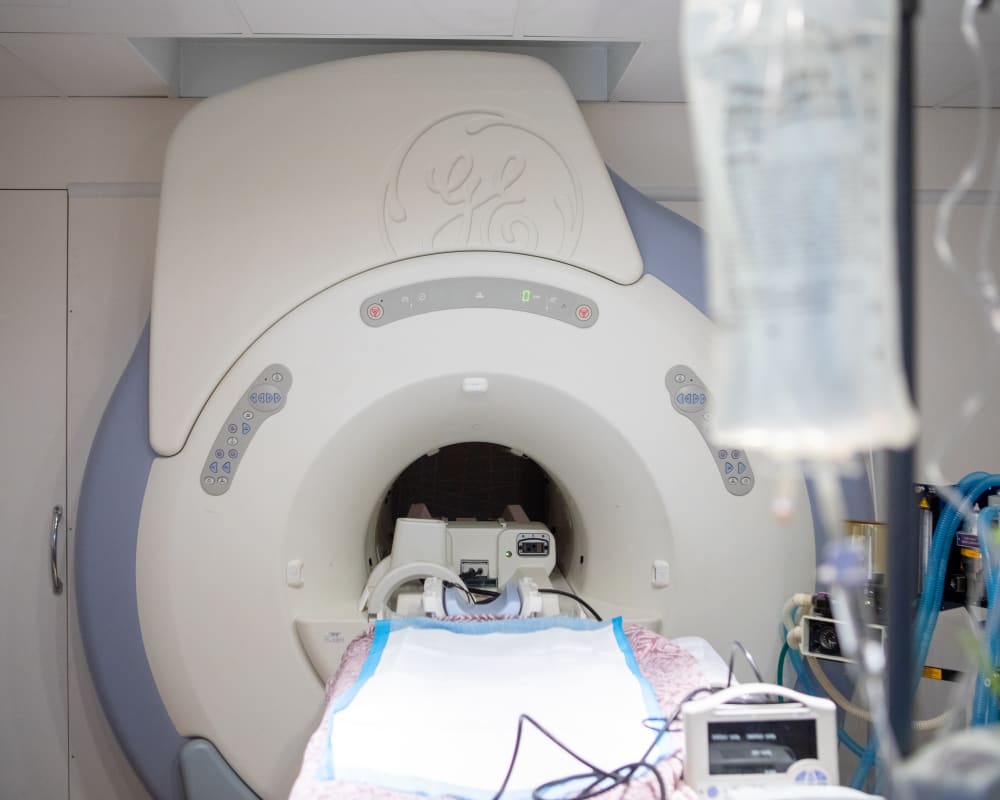 Apply for CareCredit Financing
With CareCredit Financing, you can get your pet the veterinary care they need at Atlantic Coast New York Veterinary Specialists.