At Atlantic Coast New York Veterinary Specialists, our Long Island veterinary team provides diagnostic imaging and interpretation to diagnose medical conditions and develop treatment plans.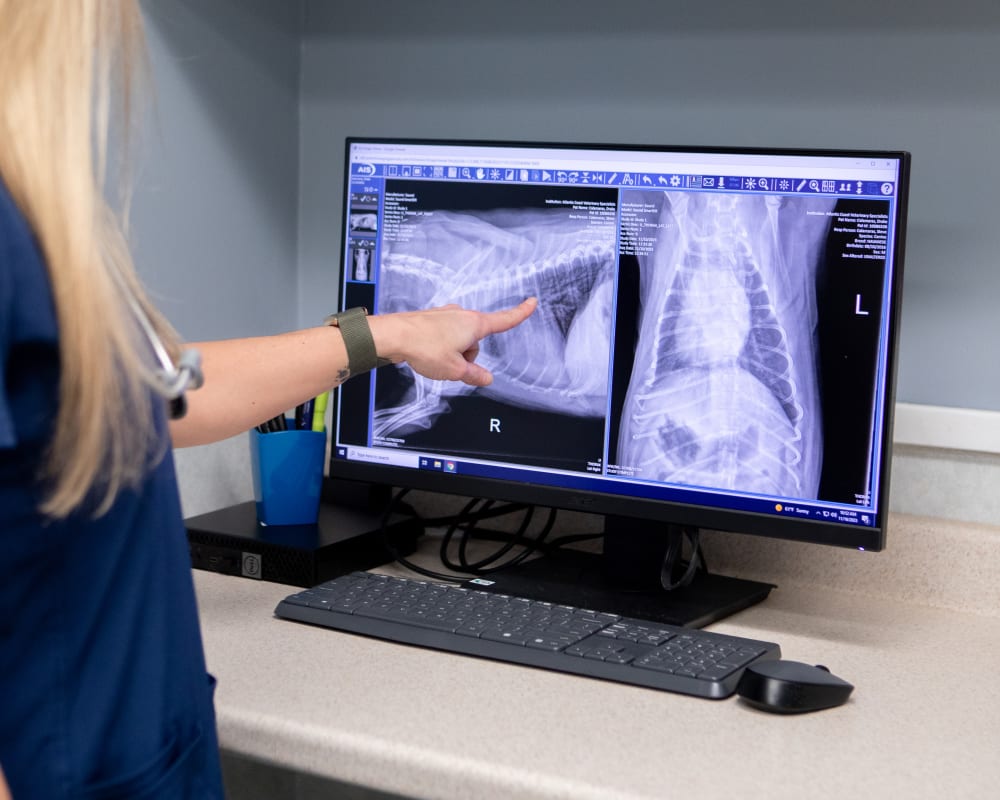 Our Interventional Radiology Services
At Atlantic Coast New York Veterinary Specialists' two hospitals on Long Island, we have integrated interventional radiology with our diagnostic capabilities, leading to more immediate treatment. 
These images provide our specialists and veterinarians, in addition to the primary care veterinarians who refer patients to us, the opportunity to share patient information in an efficient manner. 
What is interventional radiology?
Interventional radiology involves the use of fluoroscopy, ultrasound, CT, endoscopy and MRI to guide biopsies, catheter insertion, fluid drainage, pacemaker placement and valve or vessel dilation and stenting.
These procedures are less painful and minimally invasive for patients. 
We also offer treatment options for patients with numerous conditions that cannot be treated or managed with surgery.
These conditions would normally be associated with excessive morbidity, high cost or poor outcomes. However, with interventional radiology, we can determine a treatment path that will work for your pet.
Interventional Radiology Services
Atlantic Coast New York Veterinary Specialists is fortunate to have the equipment, staff and expertise to perform:
Tracheoplasty (tracheal stenting)
Intrahepatic portosystemic embolization
Transarterial embolization of hepatic tumors
Urethral stenting
Embolization of arteriovenous malformations
Vascular nasal embolization of intractable epistaxis
Vascular foreign body retrieval
Percutaneous nephrostomy tube placement
Antegrade placement of urinary catheter
Biliary drainage
Vascular stenting and angioplasty
Thrombolytic vascular procedures
Apply for CareCredit Financing
With CareCredit Financing, you can get your pet the veterinary care they need at Atlantic Coast New York Veterinary Specialists.