Veterinary Rehabilitation
At Atlantic Coast New York Veterinary Specialists, our veterinary rehabilitation therapist can create a comprehensive, customized rehabilitation program a range of treatments and therapies.
Rehabilitation Services for Pets
Rehabilitation therapy is often recommended for pets who need targeted treatment and therapy to treat a condition or injury.
Our highly qualified rehabilitation therapist offers a wide range of rehabilitation services in a comfortable, relaxed environment with advanced therapeutic aids.
Your pet will receive attentive specialized care, geared to their requirements.
From strengthening and stretching techniques to Hydro Treadmill Therapy and massage, we are fully equipped to create a treatment program customized to your pet's condition and needs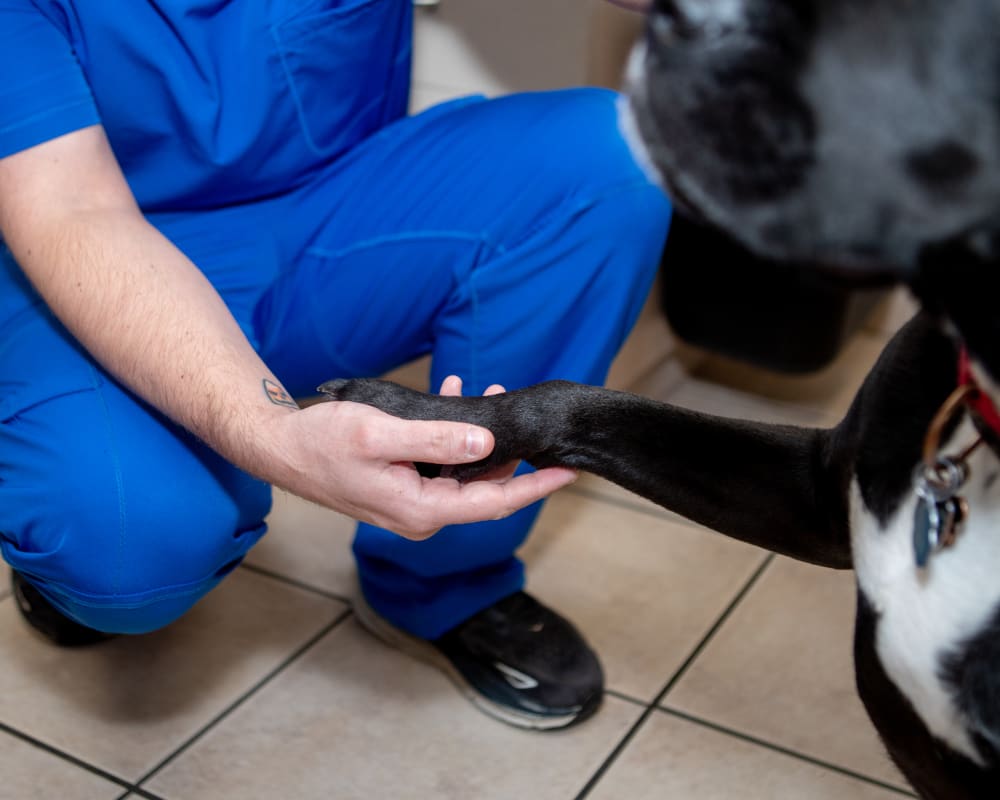 Our Rehabilitation Therapist
Michael Olic, LVT, is our rehabilitation therapist at Atlantic Coast New York Veterinary Specialists. He went to the University of Tennessee in 2016 to study canine rehabilitation and has been performing rehabilitation exclusively since then. Michael has a certification in penn-hip and pain management and sees patients daily who benefit from these services.
Rehabilitation Treatment & Therapy
Your pet's customized rehabilitation therapy program may consist of a number of therapeutic techniques to maximize your pet's ability to recover while minimizing discomfort, including:
Hydro Treadmill Therapy
Shockwave Therapy
Hot/Cold Therapy
Massage
Neuromuscular Retraining and Neuromuscular Stimulation
TENS Therapy
Strengthening and stretching
Weight Loss
Mobility Aids (carts, braces, boots, slings)
Customized Splints
Treatment & Therapy FAQs
Read our most frequently asked questions about treatment and therapy for pets.
Apply for CareCredit Financing
With CareCredit Financing, you can get your pet the veterinary care they need at Atlantic Coast New York Veterinary Specialists.